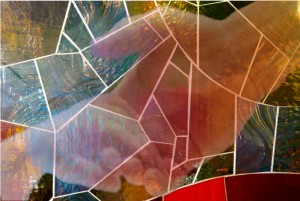 Don't pity me that I have gone,
My life has really just begun.
Though it may be some years for you,
One day you'll, also, be here too.
How wonderful my life is here,
I pray, for me, you'll shed no tear.
There is no better than this place,
I'm safe within His arms of grace.
God showed me why I had to go,
And one day you will, also, know.
His reason was so good, you see,
I would have gone had He asked me.
And when the day for you does come,
I'll walk with you in His kingdom.
Then we will see our Lord's dear face,
And thank Him for His sovereign grace.
by:  Shaun Borner, 2016